Exactly 4,800 daffodils planted in the shape of a heart bloom along the Route 611 bypass in Doylestown, Bucks County, where nine-year-old Holly Huynh was killed in a horrific, high-speed crash caused by two racing cars on the eve of Thanksgiving 2012.
About seven miles away in Hatfield, an array of balloons, flowers, and a photograph of 15-year-old Dennis Kee sits in the overgrown grass off the shoulder of Route 309 near Mill Road. Kee was walking on the shoulder with his friends on April 26, 2013 when he was struck and killed by an intoxicated driver who was speeding and texting.
And a "ghost bike" sits at the busy crossroads of West Girard and Ridge avenues in Fairmount to remember and celebrate the life of Jay Mohan, 26, a popular filmmaker and Temple University graduate who was struck and killed by a car May 9 as he rode his bike home after taking in a movie with his girlfriend.
By telephone poles, corners and highway sides, roadside memorials mark the sites of fatal accidents – in which a life took a last breath. Some are maintained frequently with new teddy bears, pictures or other meaningful memorabilia. Others are weathered from rain and snow, or covered in grass left unmowed.
Roadside memorials often become a part of a daily commute or a weekend trip to the shore, and no matter the season, their existence fosters two viewpoints in the community.
PENNDOT'S 'BALANCING ACT'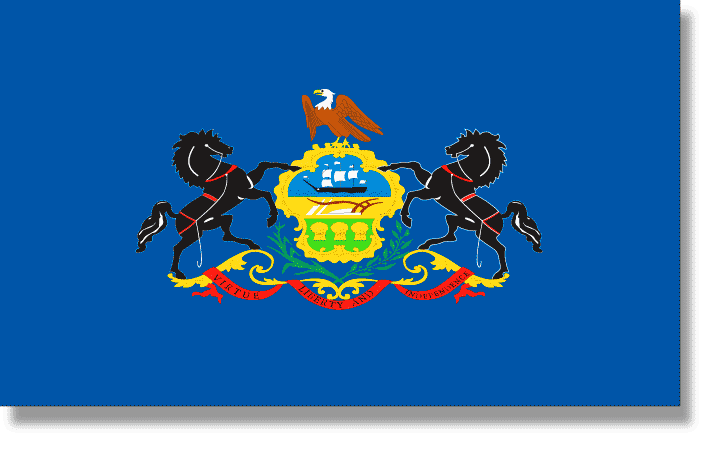 In Pennsylvania, there isn't a formal policy stating rules and regulations of roadside memorials. Instead, PennDOT views them on a case-by-case basis. Over time, maintenance crews will remove them. (New Jersey limits their duration.)
"It's a balancing act," said Charles Metzger, PennDOT's community relations manager. "We try to be sensitive to the family."
While respecting the family's need for a grieving period, PennDOT does recognize that some memorials can be "visual distractions" or become roadside projectiles. Metzger said that people have called and complained from time-to-time, but "it's not a raging problem for our maintenance crews."
That's why PennDOT refers families to their Adopt-a-Highway program, where the name of the lost family member or friend can be placed on a blue and white sign — a memorial that is a permanent fixture, and won't become washed away with bad weather.
As part of the program, family members conduct quarterly cleanups along the stretch of highway they have adopted to fill the requirement of having the memorial sign.
A 'COMMUNITY PURPOSE'
For many in the community, these "organic" memorials that serve as reminders for motorists, whether it's to slow down, stop drinking, or put the cellphone away.
Kimberly Cambra, an executive director at CB Cares, a Doylestown educational foundation, said she suggested a flower memorial for Holly Huynh (pictured left) to Bucks Beautiful, an organization that seeks to enhance the beauty of Bucks County with roadside flowers and gardens. The group planted thousands of daffodil bulbs at the crash site.
Roadside memorials are "a personal matter of the heart," Cambra said. "People do whatever they deem necessary to hold someone's memory and keep them alive. Especially those that are too young to die."
Leslie Gearhart of Dublin Borough, who frequently drives by the Holly Huynh flower memorial, said roadside memorials "fulfill their community purpose – to remind you of ones who have, usually, tragically passed."
She believes, however, that municipalities should have rules or policies regarding the distance from the street in which they are placed and what items can be used to decorate.
Gearhart said a roadside memorial on Dublin Road in Hilltown Township sits "very close" to the road, and uses reflective tape – like that seen on the back of an emergency worker. A new fluorescent uniform shirt is hung every few months, "because the old one fades." Earlier this month, Gearhart noticed the shirt portion was moved further back from the road.
That memorial remembers 24-year-old Ricco Rios of Norristown, a refuse collection worker who was killed on the job in July 2013 when the trash truck he was riding in fell into a ditch. A black cross marks the spot of the tragedy.
A PLACE TO GRIEVE
Other residents say that if roadside memorials do not compromise driving safety, there is no reason they should be an issue.
"As long as like anything else on the road, they don't obstruct a driver's view or cause a hazard, or violate any existing property/safety ordinances, I think they are fine," said Mariann Davies of Doylestown.
Dan Harrah of Doylestown said the roadside memorials "definitely" draw attention, whether it is "good or bad."
From firsthand experience, he thinks they are an acceptable form of grieving.
"I had a friend growing up that died in a motorcycle accident," Harrah said. "A few of his closest friends would set out flowers every year on the anniversary of his death."
Elizabeth Casey, a grief counselor in Quakertown, said the sites can be a very "sacred place," and often times in a sudden death, it can be the place where loved ones can grieve and come to terms with what happened.
Ghost bikes, a somber type of roadside memorial adopted in the early 2000s by the cycling community, are often used to remember riders who are killed or hit on the street. Painted all white, a bicycle is locked to a street sign near the crash site. A small plaque or poster may tell more about the person. These memorials also serve another purpose: they stand as quiet statements in support of cyclists' right to safe travel.
The Jay Mohan memorial, chained to a traffic light at the intersection, includes a list of terms to describe the Brewerytown resident, including "Visionary. Educator. Goofball."
STORIES OF LIVES LOST
Not all memorials are seen from the window of a car. For one Portland, Oregon woman, she has a personal mission to find roadside memorials and "shrines," telling the untold stories of lives lost.
Her journey mostly stays within the border of Oregon, but Jane Cushman, a licensed funeral director and embalmer, has also traveled to Washington and California to find roadside memorials, jump out of her car, and snap some photographs.
She plans on turning her pictures into a book, along with the stories to go along with each one – so they become more than just a memorial on the side of the road.
Cushman said she felt like roadside memorials were a subject that "wasn't being documented," so five years ago she began photographing them herself.
"It's still really exciting because they're all so different," she said. "You don't know when you're going to find them and sometimes, you only have a short window."
In the state of Oregon, much like Pennsylvania, roadside memorials aren't considered illegal. The state of Oregon maintains memorials for pedestrians or bike riders, but there is no allowance for automobile-based roadside memorials, according to a 2007 study on state laws and policies on roadside memorials.
"I think that's part of the reason cities don't like them, if they become rundown and they look like rubbish," said Cushman.
The photographer said that from the shrines she has seen in Oregon, a lot of family members or loved ones really take the time to refresh the memorials, during times like the anniversary of the death or the deceased person's birthday.
Cushman has been drawn to these memorials because they reflect the vision of her and her husband's start-up funeral services company, Village Memorial, which helps families celebrate lives in ways that are special and unique.
Cushman said that these memorials are just another way to recognize the deceased and that roadside memorials are a part of the healing process for families. "People doing things on behalf of the deceased is helpful," she said.
Our Video on Roadside Memorials
**The article above originally appeared in The Philly Voice on July 15, 2015 and was re-posted here with permission of the author, Madison Moore. All Roadside Memorial Photos included in this re-posted edition are the property and copyright of Village Memorial. Any re-posting/copying of these photos is violation of our copyright.**